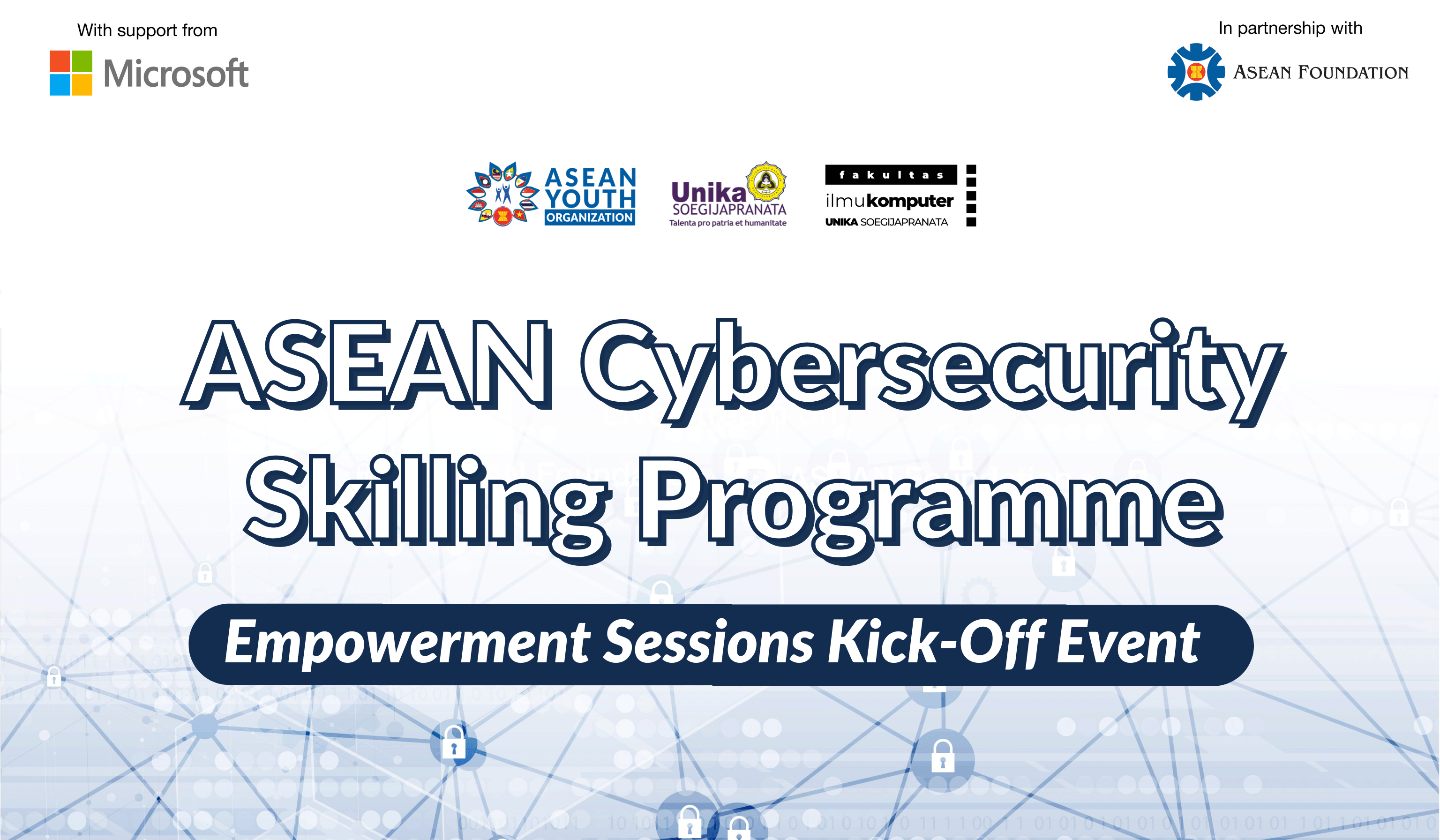 Kick-Off Empowerment Session – ASEAN Cybersecurity Skilling Programme
274
274 people viewed this event.
The ASEAN Cybersecurity Skilling Programme is a flagship programme of the ASEAN Foundation, in partnership with Microsoft, organized by AYO in collaboration with Soegijapranata Catholic University, Indonesia. This Kick-Off session will facilitate by AYO Master Trainers on Cybersecurity to deliver cybersecurity knowledge and information to hundreds of end beneficiaries
This Kick-Off session will be held offline at Thomas Aquinas Building, Soegijapranata Catholic University, Semarang, Indonesia. Open for Indonesian youths and will be delivered in Bahasa Indonesia.
*Free Registration and Free E-certificate
***
ASEAN Cybersecurity Skilling Program merupakan program unggulan dari ASEAN Foundation, bekerja sama dengan Microsoft, yang diselenggarakan oleh AYO bekerja sama dengan Universitas Katolik Soegijapranata, Indonesia. Sesi Kick-Off ini akan difasilitasi oleh AYO Master Trainers Cybersecurity untuk menyampaikan pengetahuan dan informasi terkait keamanan siber kepada ratusanpeserta.
Sesi Kick-Off ini akan dilaksanakan secara offline di Gedung Thomas Aquinas, Universitas Katolik Soegijapranata, Semarang, Indonesia. Terbuka untuk pemuda Indonesia dan acara ini akan menggunakan Bahasa Indonesia.
*Gratis Pendaftaran dan sertifikat elektronik