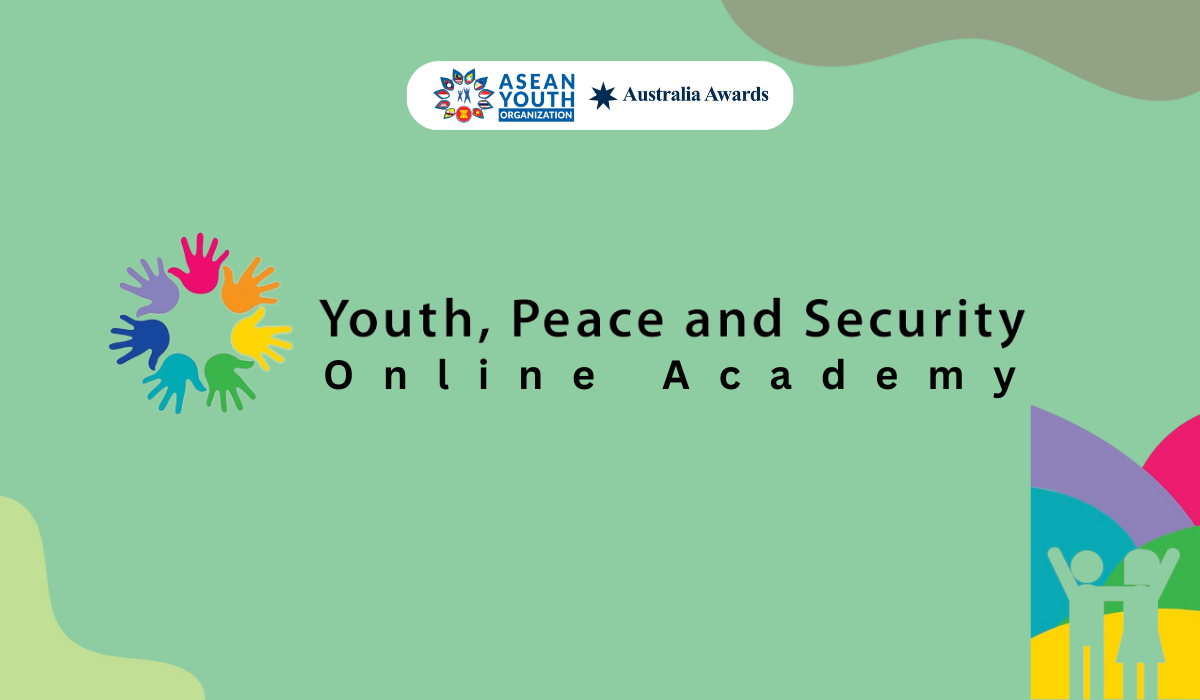 Youth, Peace and Security Online Academy
500
500 people viewed this event.
This project is a collaboration with Australia Awards, aims to build a common understanding and to mainstream among participants of the components and frameworks of the Youth Peace and Security (YPS) agenda across the region with practical skills, attitude and knowledge through online training, an online course on YPS on ayoacademy.org and also mentoring phase in creating YPS project.
For more information about YPS Online Academy, you may read the Concept Note here.