The ASEAN Cybersecurity Skilling Programme is a flagship programme of ASEAN Foundation, in partnership with Microsoft. The programme supports the ASEAN ICT Masterplan 2020 and ASEAN Work Plan on Education 2021-2025. The ASEAN Foundation and Microsoft will collaborate with the ASEAN Youth Organization (AYO).
The program consists of two sessions:
Training of Trainers
Empowerment Session
Event Period: 1 July – 30 December 2022.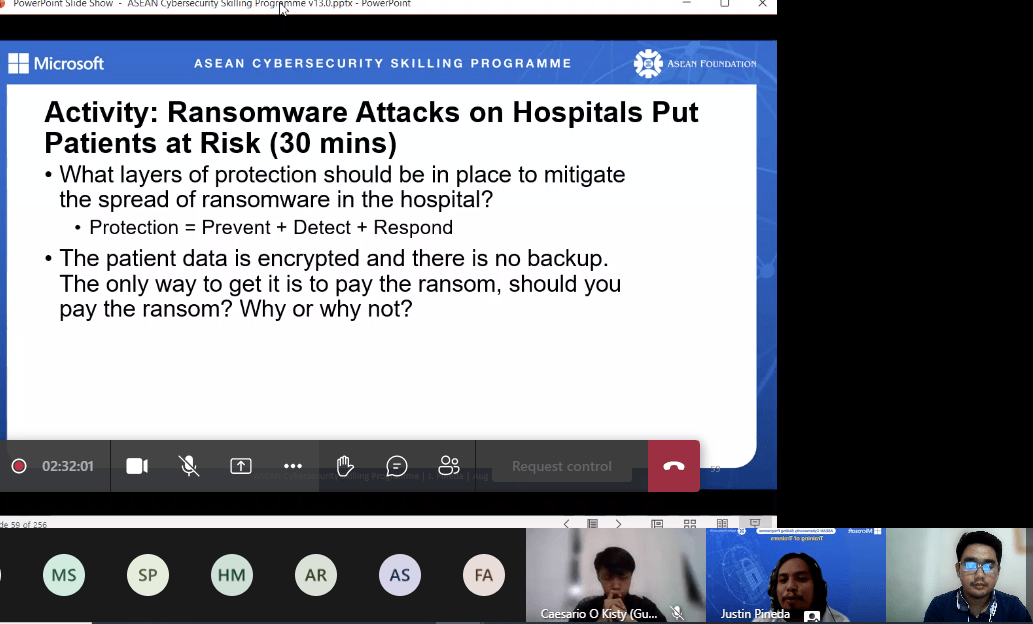 The ACSP 2022 aims to train 40 young trainers in Cybersecurity to be agents of cybersecurity promotion. The ACSP includes the training of 40 Master trainers in the Training of Trainers and training of 2000 End Beneficiaries by the trained Master Trainers.
During the kickoff event, the representative of Central Java Province Officials was opening the session followed by ASEAN Youth Organization's founder, Senjaya Mulia, ASEAN Foundation's Executive director Dr. Yang Mee Eng, The Director of Community Engagement of Microsoft, Ms. Supahrat Juramongkol, and the VP of External Affairs of AYO, Mr. Budi Nugraha.