ASEAN Youth Organization (AYO) Ambassador is one of the Annual programs initiated by the ASEAN Youth Organization, in order to empower youth to take action and engage in local communities to implement impact-driven ideas/ projects that would create Positive Sustainable Change.
AYO Ambassador aims to establish an ASEAN-wide network of youths who will serve as the point lead for outreach in a designated region.
Ambassador designs and implement a capstone project that works to address a community-specific issue or works towards a Sustainable Development Goal. This program includes AYO Ambassador Training and AYO Ambassador Support Tools to assist ambassadors in preparing and implementing the program.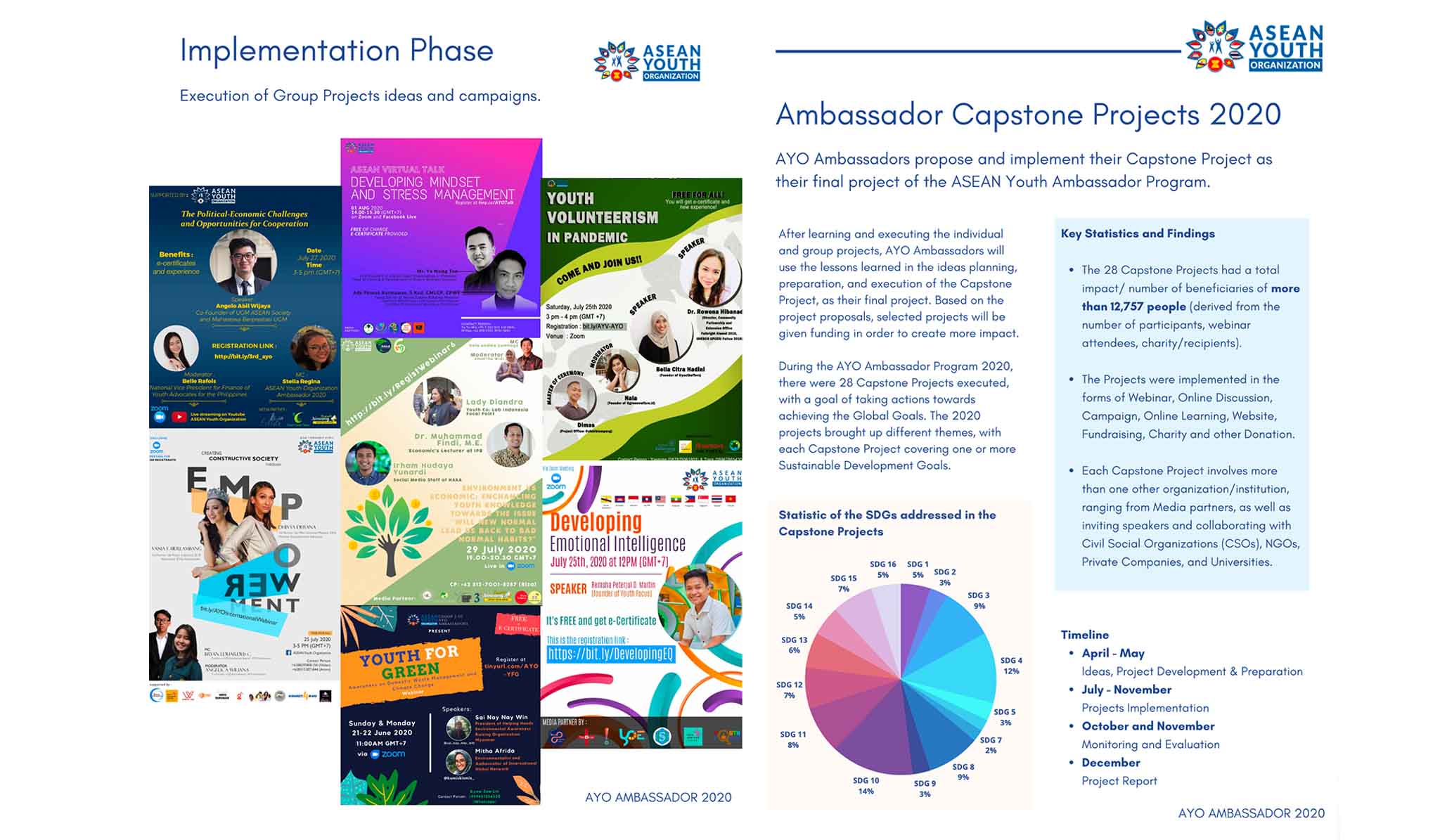 In 2020, the Ambassadors has created around 150 individual projects + 30 capstone projects and impacted and/or involved by more than 15,000 young people in the region. In the year of 2021, the program has reached more than 120,000 youths as the end beneficiaries and involved around 150 ambassadors. This number is growing and the program is expected to be implemented every year.