Starting your own business within a pandemic may prove as a challenge, and finding the right resources and consultants is key. This December 16, 2020 – December 19, 2020, join our esteemed speakers from the World Business Angel investment Forum, armed with both experience & expertise, and they'll help you achieve the basics – Organization, Structure, Capital Raising, Skill Development and more. Join us for a live and interactive webinar session along with the ASEAN Network, to train valuable skillsets and share business strategies, with the best consultants and CEOs in their field.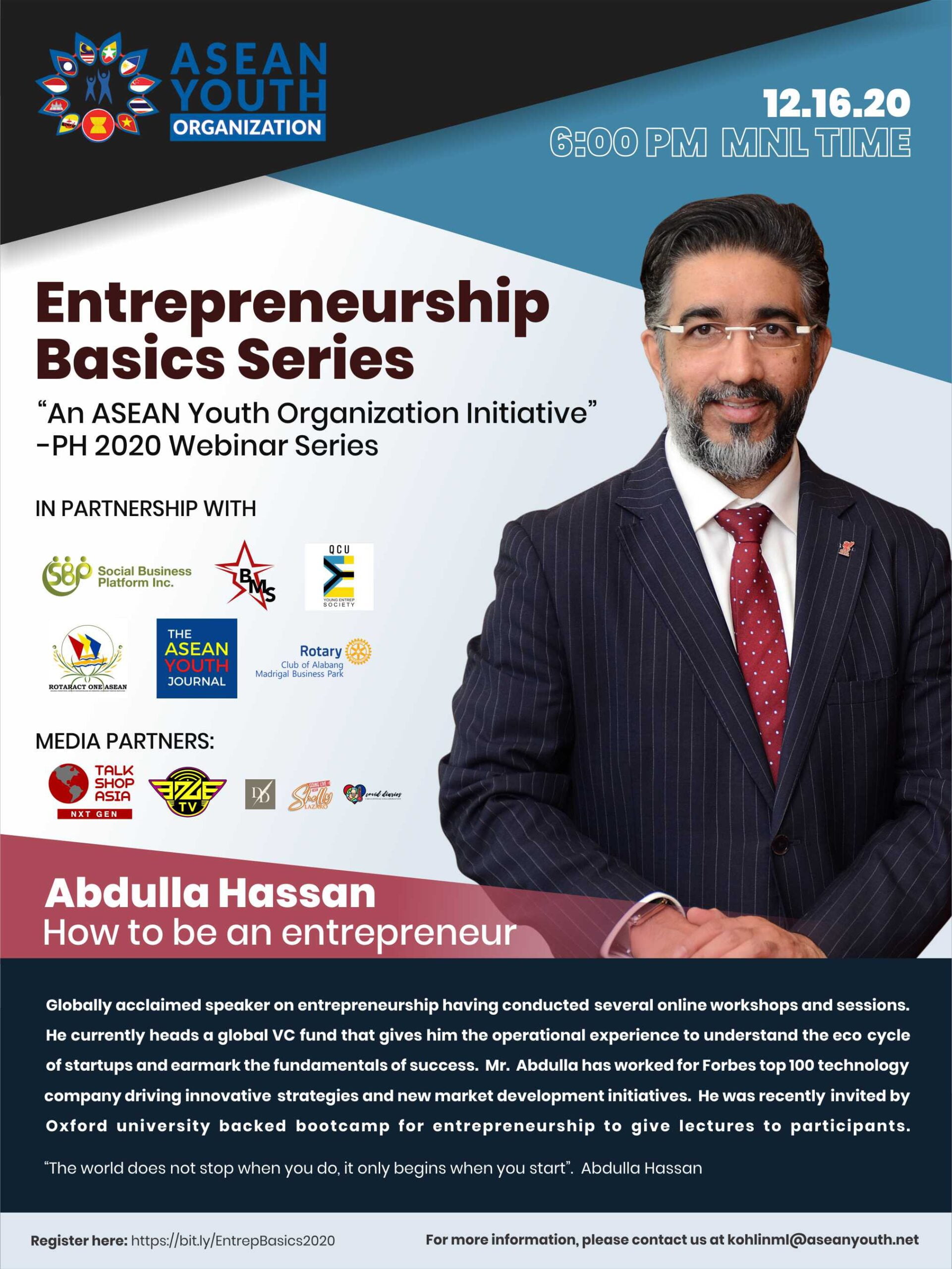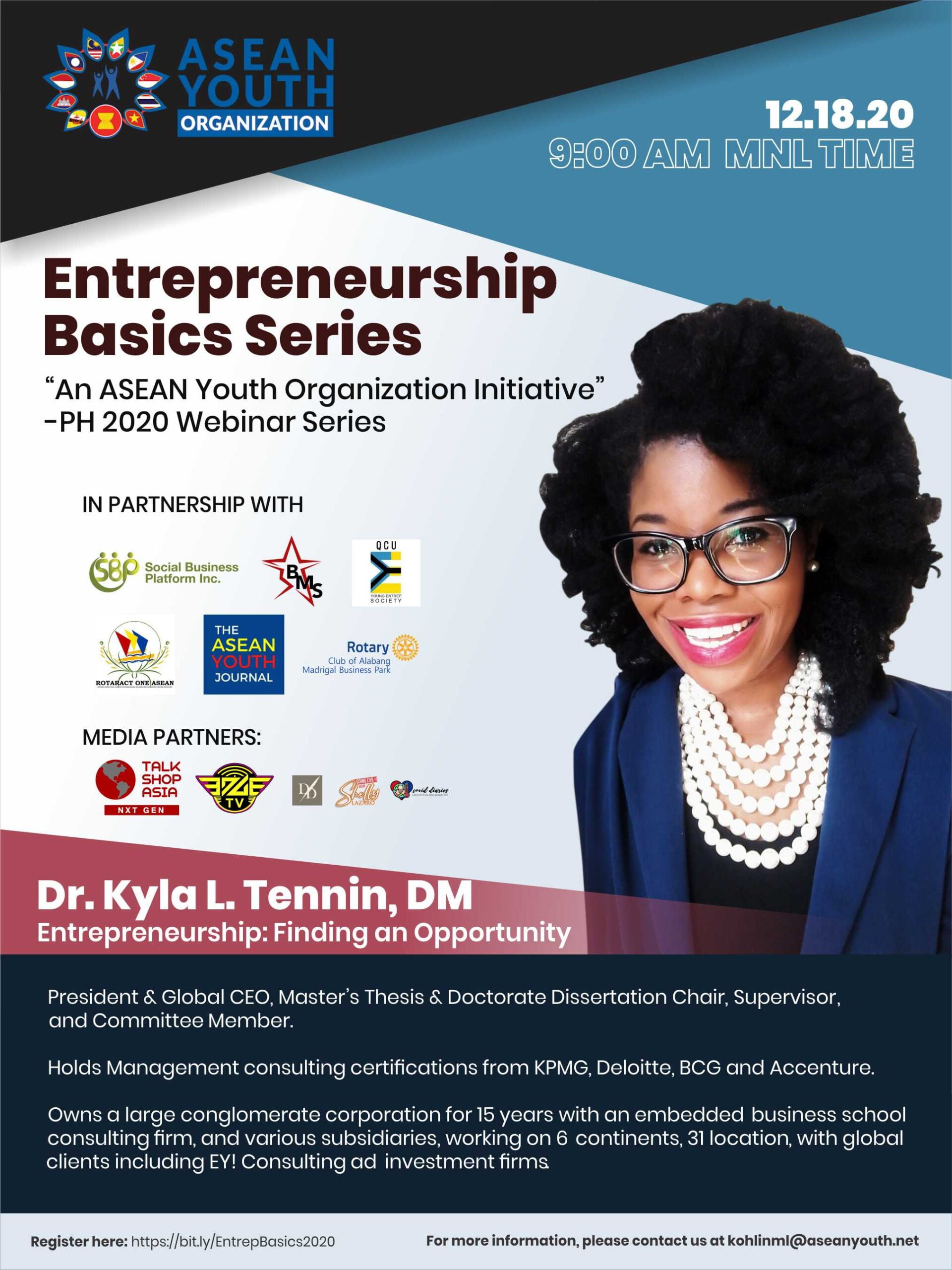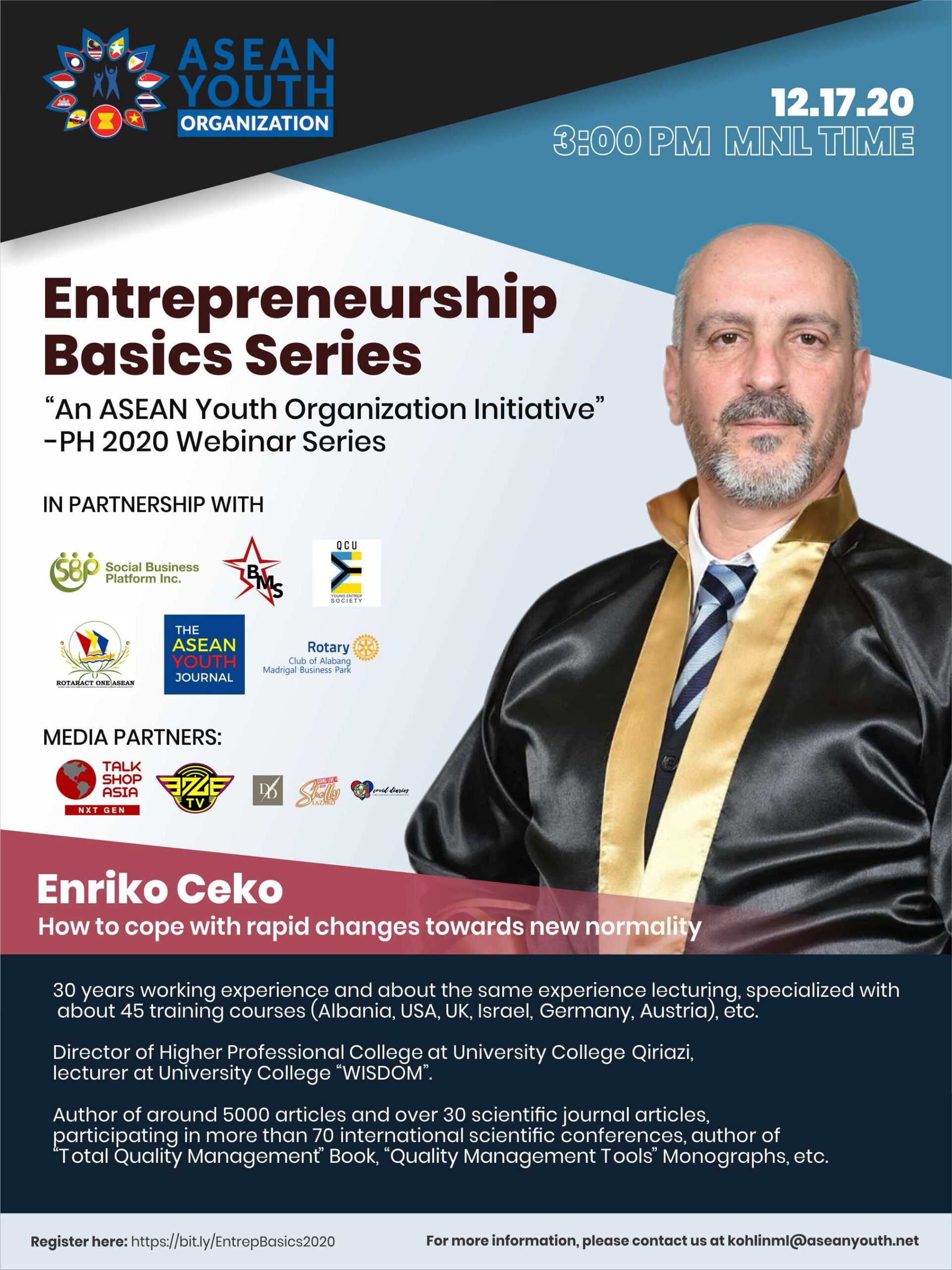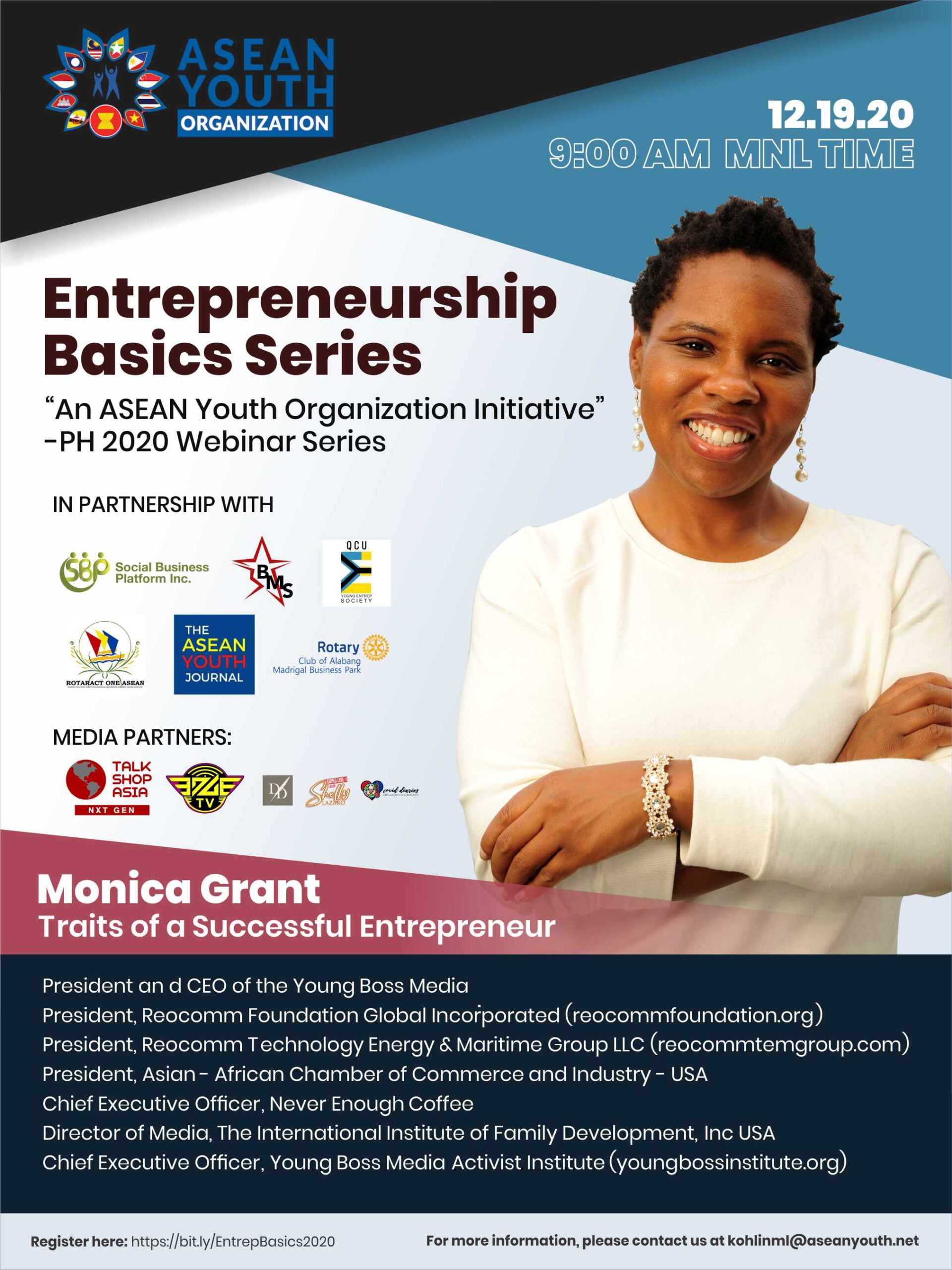 Encourage younger generation to learn and equip themselves with Entrepreneurial mindset especially in the middle of Pandemic Covid-19. This series of event was attended by more than 1,400 participants from ASEAN and International, and being seen on Facebook live by more than 9,000 times/participants.
This series of event was operated by ASEAN Youth Organization chapter Philippines with the support of the AYO Headquarter. The event took place from 16-19 December, 2020 on Zoom online and Facebook live.