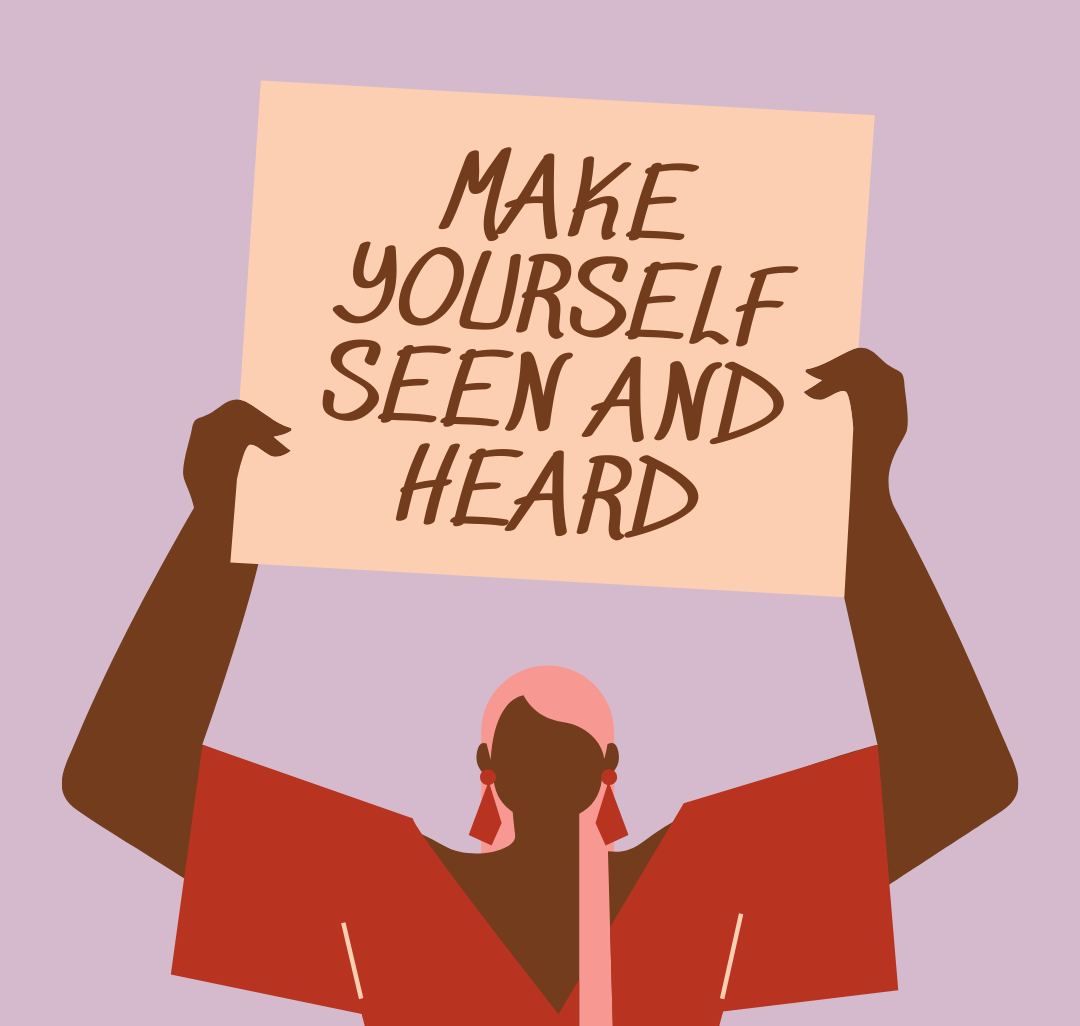 Fear and concern over sexual violence are among the biggest problems that youths, especially college students, have to endure in Indonesia. In a supposedly safe place to pursue education, students have faced many sexual assault and violence cases for years. Many of these cases remain unreported due to the victim's fear of being blamed by their surroundings. On August 31st 2021, The Ministry of Education and Culture of Indonesia stipulated the Minister of Education and Culture Regulation No. 30 of 2021 concerning the Prevention and Handling of Sexual Violence (PPKS) in Higher Education, also known as Higher Education Permendikbudristek PPKS. This regulation–consists of 58 articles–aims to serve as protection for the academic community and achieve a safe learning environment. The "academic community", as stated in Article 4, includes students, lecturers, education personnel, campus residents, and the general public who interact with students, lecturers, and education personnel. 
The Urges that Sparked The Regulation 
According to a survey result regarding sexual violence in universities conducted by The Ministry of Education and Culture in 79 campuses from 29 cities in Indonesia, 77% of lecturers admitted that sexual violence had occurred on their campus (Ajie & Romanti, 2021). It was further described that 63% of the victims did not report their case to their campus because they are afraid and traumatized. Several student organizations and representatives conveyed their concerns regarding sexual violence cases in universities that the authorities of higher education institutions do not do any follow-up. These sexual violence cases occurring  in academic environment is comparable to iceberg phenomenon, both are difficult to prove and cause very significant long-term impact on victims. According to Indonesia's Minister of Education, Mr. Makarim, the impact of sexual violence could also cause difficulties for universities to provide high quality education, since the students and lecturers do not feel safe and comfortable in their own learning environment (Kementerian Pendidikan dan Kebudayaan, 2021). 
The Ministry also pointed out the lack of sexual violence laws that straightforwardly address the cases surrounding university environments. This called for a keen change, because there have been sexual violence laws addressing specific matters, such as the Domestic Violence Law for the housewifery cases, the Persons Trafficiking Law focused on human trafficking syndicates, etc (Ajie & Romanti, 2021). Aside from this, the absence of clear legal law for sexual violence cases occurring  on higher education surroundings also caused difficulties (Santosa, 2021). These urgent crisis triggered the Ministry to finally provide protection & security, hence said regulation–The Minister of Education and Culture Regulation No. 30 of 2021–was born. The existence of this regulation is expected to reach sexual violence cases in universities and reduce such cases significantly. The substance of this Ministerial Regulation provides legal certainty for higher education institution authorities, rectors, and leaders to take firm steps.
The Main Points of The Regulation
The Ministerial Regulation establishes an official definition of sexual violence in an academic setting which could happen verbally, non-physically, physically, or digitally. To prevent any forms of unclarity, it also stated 21 forms of sexual violence. It emphasizes the prevention and handling of sexual violence procedures held with victims-oriented concerns instead of perpetrators-oriented. The sanctions imposed on perpetrators must be based on the impact of the actions committed on the victim's condition and academic surroundings. Therefore to handle the reported cases, universities must take action, including assistance, protection, imposition of administrative sanctions, and the recovery of victims.
The Implementation and Penalty
The Ministry of Education and Culture oblige universities to prepare a Task Force soon to implement the regulation. Based on Article 54 of the Ministerial Regulation, the Task Force have several obligations to report the results of monitoring and evaluation of sexual violence prevention activities, survey results conducted by the task force, sexual violence reporting data, activities for handling sexual violence, and activities to prevent the recurrence of sexual violence every semester. In addition, the Minister of Education and Culture will degrade the campus accreditation for the universities and higher education institutions that do not implement this regulation.
The Impacts of The Regulation
Pro and Contra
The abundance of support comes from universities in general and youth organizations on campuses that actively spread awareness and advocate for fellow victims to get their protection rights. These organizations proved that youth voices could help amplify sexual assault problems toward the higher-ups of campuses. Armed with the shield of the Ministerial Regulation and rapid news-spreading through social media, the future of safe and high-quality education for Indonesian youth does not seem impossible after all. However, it is unsurprising to see the rise of opposition sides toward the regulation. The resistance mainly comes from conservative groups and some fractions of the House of Representatives. It needs to be underlined that Indonesia is an Islamic-majority country, and several extremists consider the rule implies a tendency to allow or encourage pre-marital sex. The Ministry of Education and Culture has denied it, which stated that the purpose of the regulation is to "prevent" it instead of "legalize" it (The Ministry of Education, Culture, Research, & Technology of Indonesia, 2021).
Rising Numbers of Cases Surfacing
Since the Ministerial Regulation stipulated, the universities handle uprising cases alongside the police and courts. One of which occurred in Indonesia's public universities, the University of Jakarta (UNJ). The issue first appeared publicly through a Twitter thread, showing screenshots of inappropriate chat sent by a lecturer to several students. The thread quickly spread by sympathetic users and numerous victims/ex-victims who experienced similar assaults by their lecturers and even fellow students. The chat screenshot shows that victims are being pressured–despite delivering uncomfortable remarks–to keep answering the chat due to academic problems, involuntarily binding their communication (Makdori, 2021). Suppose this problem happened before the regulation existed (and unfortunately, tons had). In that case, the victims will get exposed to threats made by the assaulter. Fortunately, the victims decided to step up towards the faculty dean, alongside UNJ's youth & women advocacy organization, to fight for their justice. Rightfully, the assaulter was immediately being inactivated by the faculty, and UNJ decided to form their Task Force management to bring & push this problem towards the court (Movanita & Achmad, 2021). Sadly, the exploitation of students' privacy through inappropriate and sexual-intended messages is only one type of sexual assault problem occurring in academia. Other cases, including assaults toward victims' physical & mental state by a lecturer or fellow students, are also slowly emerging into the surface. The "Prevention and Handling of Sexual Violence (PPKS) in Higher Education" Ministerial Regulation is in a vital position as absolute protection for sexual assault victims, therefore many cases have finally been revealed since its stipulation.    
Broader Impact made by Indonesian & ASEAN Youth
From the previous example, we know that social media came in handy to distribute public awareness revolving around sexual assault and violence in university environments. Among the public are college students associated with critical thinking ability. Within the concern regarding sexual assault and violence, we are provided by an abundance of emerging independent Indonesian youth organizations, preventing the cases to roam away without any notice from public consensus. These organizations, alongside active participation of youth, caused the Minister & other government acts to start taking sexual assault problems seriously. Not only that, Indonesian youth, whether under a certain organization or not, also act as an unofficial inspector to oversee the Ministry Regulation's implementation.
Taken on January 22nd, 2022, a stunt made by student executive organization of University of Padjadjaran (UNPAD) showing anonymous "victim" wearing mask and a sign with 'I am a victim of sexual violence in the campus' written upon it. This stunt was made during the visit of none other than the Minister of Education, Mr Makarim himself. It was, in a way, completely impromptu–without prior notice to the Minister. They also handed a research report regarding sexual assault and violence cases in Indonesian universities during the past several years.
It is unquestioned that Indonesia is a part of the ASEAN region. It means every decision made by the Indonesian government is within closer reach to be heard by other ASEAN countries, some of which has not produced any regulation of sexual assault an violence in academic realm. Hopefully, every ASEAN country will start taking notice and implementing similar laws. This change will be possible if ASEAN youth also start pushing forward and amplifying some hidden cases. For example, Malaysia has applied the Sexual Harassment Bill on the workplace. Unfortunately, it has not been applied to school and college institutions, so a Malaysian student started amplifying her voice through TikTok on April 24th, 2021 (Ragavan, 2021). Caused a spark of serious debate among the public, this could lead to the ratification of the Sexual Harassment Bill on the academic institutions. It will undoubtedly be powerful for ASEAN youth to come together and call out irresponsible decision-makers in demand for necessary protection.
By Diah Aldina Khairunnisa and

Syifa Salsabila Putri
Ajie, M. T., & Romanti, R. (2021, November 13). Mendikbudristek: Ada Darurat Kekerasan Seksual di Lingkungan Perguruan Tinggi!. Inspectorate General of Education, Culture, Research, & Technology of Indonesia. Retrieved January 9, 2022, from https://itjen.kemdikbud.go.id/webnew/2021/11/13/mendikbudristek-ada-darurat-kekerasan-seksual-di-lingkungan-perguruan-tinggi/
The Ministry of Education, Culture, Research, & Technology of Indonesia. (2021, November 8). Permen Pencegahan dan Penanganan Kekerasan Seksual di Lingkungan Perguruan Tinggi Tuai Dukungan. Retrieved January 9, 2022, from https://www.kemdikbud.go.id/main/blog/2021/11/permen-pencegahan-dan-penanganan-kekerasan-seksual-di-lingkungan-perguruan-tinggi-tuai-dukungan
Makdori, Y. (2021, December 17). UNJ Sebut Sudah Periksa Dosen yang Lakukan Pelecehan Seksual Kepada Belasan Mahasiswinya. liputan6.com. Retrieved January 16, 2022, from https://www.liputan6.com/news/read/4775913/unj-sebut-sudah-periksa-dosen-yang-lakukan-pelecehan-seksual-kepada-belasan-mahasiswinya
Makdori, Y. (2022, January 14). Bentuk Satgas PPKS, UNJ Pastikan Kasus Pelecehan Seksual Dosen ke Mahasiswa Diusut Tuntas. liputan6.com. Retrieved January 16, 2022, from https://www.liputan6.com/news/read/4859382/bentuk-satgas-ppks-unj-pastikan-kasus-pelecehan-seksual-dosen-ke-mahasiswa-diusut-tuntas
Movanita, A. N. K., & Achmad, N. M. (2021, December 17). Dosen UNJ yang Diduga Lecehkan Mahasiswi Dinonaktifkan. KOMPAS.Com. Retrieved January 16, 2022, from https://megapolitan.kompas.com/read/2021/12/17/20152101/dosen-unj-yang-diduga-lecehkan-mahasiswi-dinonaktifkan
Putra, W. P. (2022, January 17). Curhat Mahasiswa Unpad untuk Nadiem Makarim. www.detik.com. Retrieved January 19, 2022, from https://news.detik.com/foto-news/d-5902308/curhat-mahasiswa-unpad-untuk-nadiem-makarim
Ragavan, S. R. (2021, May 12). Timeline of a movement: Sexual harassment in Malaysian schools. www.prweek.com. Retrieved January 19, 2022, from https://www.prweek.com/article/1715617/timeline-movement-sexual-harassment-malaysian-schools
The Documentation & Information Network (JDIH) of The Ministry of Education, Culture, Research, & Technology. (2021). Peraturan Menteri Pendidikan, Kebudayaan, Riset, dan Teknologi Republik Indonesia Nomor 30 Tahun 2021 tentang Pencegahan dan Penanganan Kekerasan Seksual di Lingkungan Perguruan Tinggi. Retrieved January 9,  2022 from https://jdih.kemdikbud.go.id/sjdih/siperpu/dokumen/salinan/salinan_20211025_095433_Salinan_Permen%2030%20Tahun%202021%20tentang%20Kekerasan%20Seksual%20fix.pdf 
Santosa, B. (2021, November 26). Penolakan dan Dukungan Permendikbudristek Nomor 30 Tahun 2021 tentang PPKS. VOI – Waktunya Merevolusi Pemberitaan. Retrieved January 9, 2022, from https://voi.id/berita/108049/penolakan-dan-dukungan-permendikbudristek-nomor-30-tahun-2021-tentang-ppks