The AYDF 2021 is a forum for youths across ASEAN and beyond to learn together of how they can benefit from the current digitalization process, as well as to share knowledge of how youths should prepare themselves in solving challenges that arise in a digital world. The AYDF 2021 consists of four events in a series of webinars and workshops with the following topic and details as follows:
The event was successfully conducted via Zoom online and Facebook Live.
Event Period: 31 July – 6 August 2021.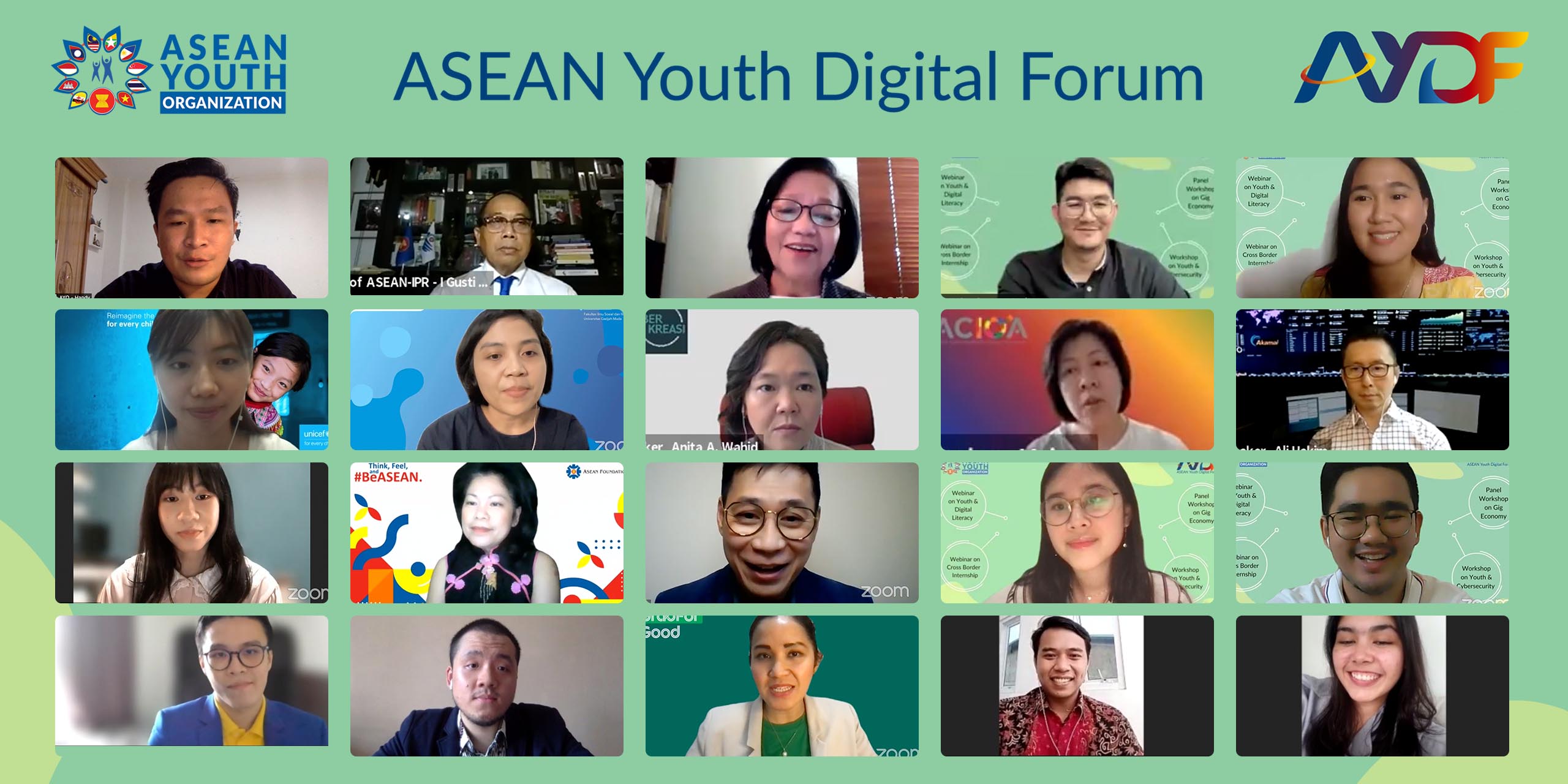 The AYDF 2021 aims to help spread knowledge, encourage, and prepare young people to be digital talents ready that understand their role and capable of tackling arising challenges in a digital era. The AYDF 2021 includes a series of webinars and workshops that offer four different important topics of discussion, including digital literacy, cybersecurity, ASEAN cross-border virtual internship, and gig economy.
More than 20 speakers/trainers were joining this forum and 2,200 Youths across ASEAN and actively engaged in this forum via Zoom online, and more than 6,500 youths were joining Live on AYO' Facebook Live. A Youth statements on Digital Transformation were produced after the event. To read the Youth statement produced, please check the button below.